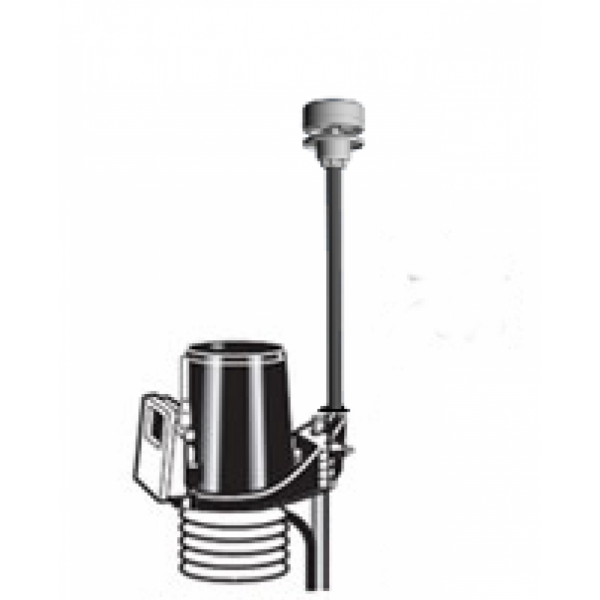 Ultrasonic anemometer for Vantage Pro 2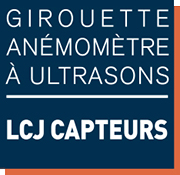 €809.00

(tax incl.)

(€674.17 VAT excl.)
CV7 ultrasonic vane anemometer designed to replace Davis Instruments anemometers. Compatible with Vantage Pro 2 weather stations. 
The CV7 vane anemometer is an ultrasonic anemometer made in France. This anemometer has proven itself in marine applications, and is renowned for its robustness in the naval sector as well as for its accuracy in the competitive sailing sector. 
Sonic wind sensors are static wind vanes with no rotating parts. Thus, the CV7 wind sensor is unobtrusive due to its small size and the absence of moving parts that do not attract the eye.
A compatible configuration for Davis Instruments anemometer users
The CV7 Ultrasonic Vane Anemometer has been adapted to provide identical signals to Davis Instruments 6410 and 7911 anemometers. The connection is on RJ11 connector identical to the Davis Instruments anemometers.
The measuring frequency is 533 ms. For use with a Davis Instruments Vantage Pro 2 weather station, the measurement step is not dependent on the anemometer but on the data acquisition system of the sensor suite. Therefore, the measurement step remains 2.25 sec on a Vantage Pro 2 station.
Caution: An additional external power supply is required between 2.7 and 38 volts. Please refer to the Sonic 6415 Anemometer for solar panel power.
Made in France
The CV7 vane anemometers are manufactured in France in the Nantes region, allowing for fast and efficient after sales service. 
The anemometers are subject to stringent quality controls throughout the manufacturing process.
Technical data
Output type :
Anemometer: open drain.
Wind vane: digital potentiometer
Consumption
VDD (V) / mAh
3,6 / 9,5
7,2 / 5
9,6 / 5
12 / 2,6
14 / 2,6
18 / 2,6
24 / 2,5
27 / 2,5
Maximum consumption.
Connections
On RJ11 connector:
Anemometer: yellow wire.
Power supply (VREF) potentiometer: black wire
Wind angle (WP): red wire
Ground (GND): green wire
Power supply wires:
Power supply: brown wire
Ground (GND): blue wire
Anemometer
The WS output signal is open drain. Max current: 170 mA. Max voltage: 100 V
The signal generated is a symmetrical square wave signal with a frequency proportional to the wind speed. For a signal with frequency F, we have a speed:
Vmph= 2.25 F in miles/hour.
Vkt= 1.95 F in knots.
Vkm/h= 3.62 F in Km/h.
Vm/s= 1,006 F in m/s. 
Resolution on 16 bits.
Maximum wind: 80 Kt (148.16 Km/h)
Wind vane
The sensor converts the wind angle on a potentiometer. The angular values to be converted range from 0° to 359° (0° being equal to 360°) without dead band.
The potentiometer used is a 9-bit digital potentiometer.
The maximum current allowed is 1.3 mA and the maximum voltage Vref is 5.5 V
For a voltage Uwp, we have an angle: Angle= Uwp/Vref.359
Miscellaneous

Power supply

2,7 V à 38 V

Size

Ø 65 mm , hauteur : 47 mm.

Weight

110 g

Wiring

6 fils, 26 AWG, connecteur RJ-11, longueur 1,2 m

Wind

Measuring range

0.25-40 m/s (0.5 – 80 knots)

Measurement frequency

533 ms

Wind direction

Measuring range

0 à 359°

Measurement frequency

533 ms
You might also like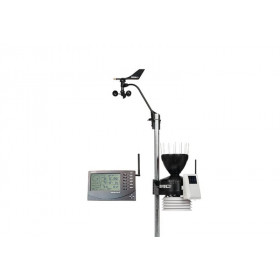 €869.00
€899.00
(€724.17 VAT excl.)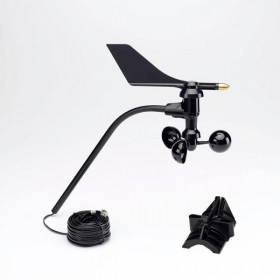 €229.00
(€190.83 VAT excl.)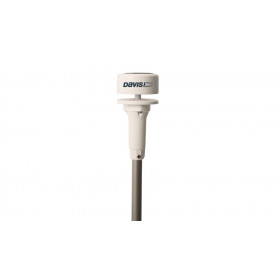 €629.00
(€524.17 VAT excl.)
10 other products in the same category: