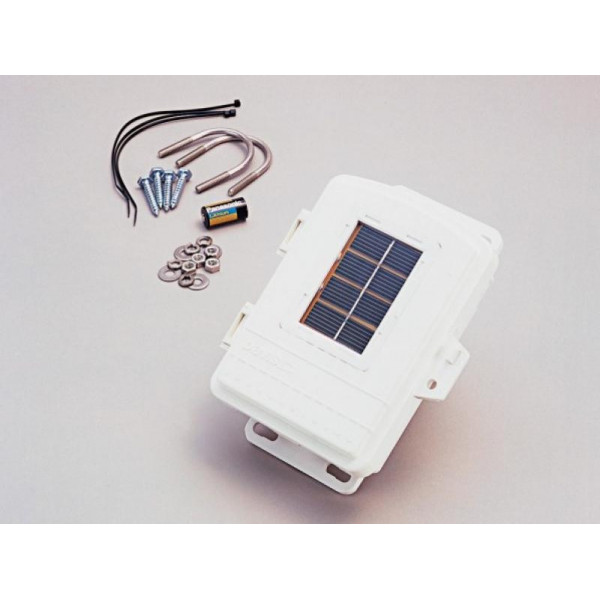 Long distance radio repeater with solar power for wireless Vantage Pro 2

€899.00

(tax incl.)

(€749.17 VAT excl.)
Delivery in 1 to 5 days in Europa
Long distance radio repeater with solar power for Vantage pro 2 wireless. This repeater combined with a receiving and a transmitting antenna allows you to increase the range of your sensors by several hundred meters or up to 3 km. 
The long distance repeater allows you to transmit the radio signal of up to 8 stations* over several kilometres or to solve reception problems in difficult areas. You can use one or more repeaters to form a chain of transmitters, which greatly increases the transmission distance.
The 7654OV radio repeater is compatible with:
Vantage Pro 2 stations,
Vantage Vue station.
6345OV auxiliary ground station
7627OV and 7626EU radio repeaters
The 7654OV repeater requires two antennas to operate: one antenna for receiving and one antenna for transmitting. You must choose the antennas according to the distance to be covered. 
Antennas for the Davis Instruments 7654OV Long Distance Repeater.
Omnidirectional antenna: Transmit or receive in all directions
Yagi Antenna - Transmit or receive on a single reception
Maximum range at sight depending on configuration:
Yagi + Yagi antennas: 3000 metres
Yagi + Omni antennas: 1500 metres
Omni + Omni antennas: 750 metres
Reviews about this product

Show attestation
Instructions only in English, quality material (Translated review)
Miscellaneous

Composition

Plastique résistant aux UV

Power supply

panneau solaire, accumulateur 50F, pile de secours

Size

159 mm x 57 mm x 200 mm

Weight

0.54 kg

Wiring

TNC Femelle

Backup power supply

pile Lithium 3V CR123 (non fournie)

Radio frequency

868.0 - 868.6 MHz FHSS

Yagi antenna

Composition

Aluminium, PCB, thermoplastic

Property

Yagi 6 éléments

Size

190x580x60 mm

Weight

410 g

Radio frequency

824-960 MHz

Gain

11.5 dBi

Impedance

50 ohms

Maximum power

10W

Omnidirectional Antenna

Composition

Aluminium

Property

3/4λ Coax, J-Pole

Weight

485 g

Radio frequency

824-894 MHz

Height

360 mm

Gain

4.15dBi (2dBd)

Impedance

50 ohms

Maximum power

10W
Specific references
upc

011698008292
You might also like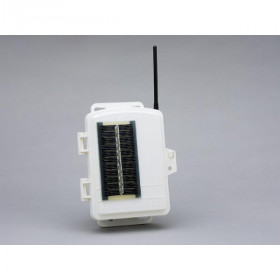 €369.00
(€307.50 VAT excl.)
7 other products in the same category: