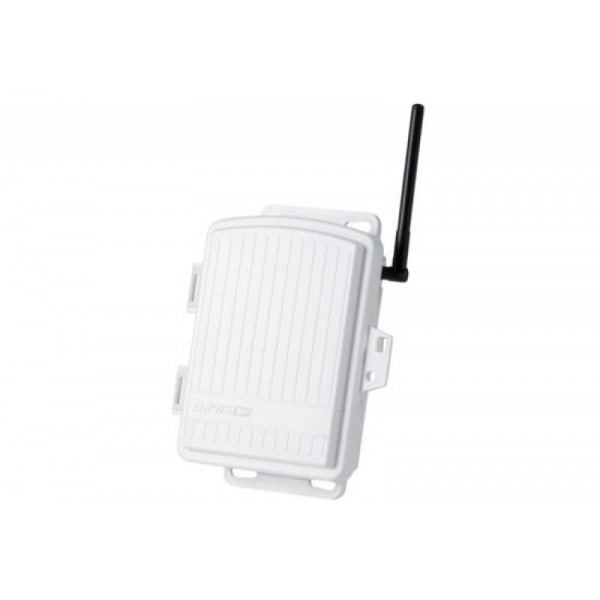 Radio transmitter with power adapter

€168.00

(tax incl.)

(€140.00 VAT excl.)
AC-powered radio transmitter for Vantage Pro 2 that allows the anemometer to be mounted in a different location than the built-in sensor suite. Distance up to 300 meters from your console. 
Radio transmitter that can be positioned indoors or outdoors with a transmission distance of up to 300 metres. The 6331EU radio transmitter is compatible with Vantage Pro 2 Series weather stations using 868.0 - 868.6 MHz. 
Works with WeatherLink Live, Vantage Connect, Weather Envoy, and the Vantage Pro 2 console. 
Supports up to 5 sensors including:
Anemometer (6410)
Rain sensor (6463 or 6465)
Temperature and humidity sensor (6834, 6830, 6832)
UV sensor (6490) 
Solar radiation sensor (6450)
An AC adapter is provided for power supply.
When used with a Vantage Pro 2 and then a console, the transmitter can be used only for an anemometer offset.
It can be used with the other sensors when receiving with WeatherLink Live.
Miscellaneous

Composition

UV-resistant ABS, polypropylene

Measurement frequency

2.5 sec

Power supply

Power adapter, 5 VDC, 1000 mA

Size

299 mm x 177 mm x 76 mm

Weight

0.9 kg

Current consumption

0.14 mA (average), 30 mA (peak)

Warranty

2 years

Backup power supply

3V CR123 Lithium battery (not included)

Radio frequency

868.0 - 868.6 MHz FHSS

Wireless range

300m on sight, 60 to 120m with obstacles
You might also like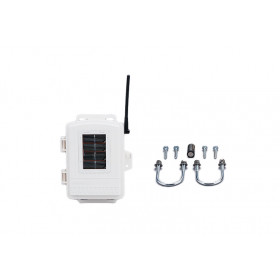 €184.00
(€153.33 VAT excl.)
7 other products in the same category:
No customer reviews for the moment.