Pyranometer for measuring solar radiation

€187.00

(tax incl.)

(€155.83 VAT excl.)
Pyranometer for Vantage Pro 2 weather station allowing the measurement of solar radiation in W/m² but also the calculation of evapotranspiration with the other sensors of the weather station.
Pyranometer for measuring solar radiation and calculating potential evapotranspiration (PET). The probe housing has been designed to reduce heating of the internal diode due to solar radiation.
The probe is equipped with a spirit level for easy installation and a 60 cm long cable. The probe connects directly to the SIM card in the sensor suite of your Vantage Pro 2 station. To install this sensor on a Vantage Pro 2 weather station ISS, you need the optional solar sensor bracket (Ref:6673), which also attaches the 6490 UV sensor.  
Miscellaneous

Composition

UV-resistant ABS plastic

Measure

Solar radiation

Measuring range

Spectral response: 400 to 1100 nanometres

Size

51 x 70 x 57 mm

Weight

226 g

Output

0-3V

Wiring

RJ11, 4 conductors, 26 AWG

Warranty

2 years

Length

0.6 meters

Storage temperature

-45°C to 70°C

Solar radiation

Units of measurement

W/m²

Resolution

1

Accuracy

±5% at full scale (Reference: Eppley PSP at 1000 W/m2) plus 45 W/m2 per additional 30 m cable

Measurement frequency

50 seconds to 1 minute

Drift

up to ±2% per year
You might also like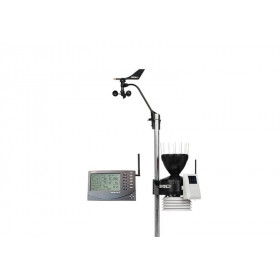 €659.00
(€549.17 VAT excl.)
€479.00
(€399.17 VAT excl.)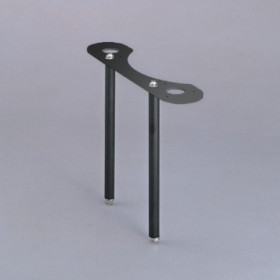 €35.00
(€29.17 VAT excl.)
10 other products in the same category:
No customer reviews for the moment.