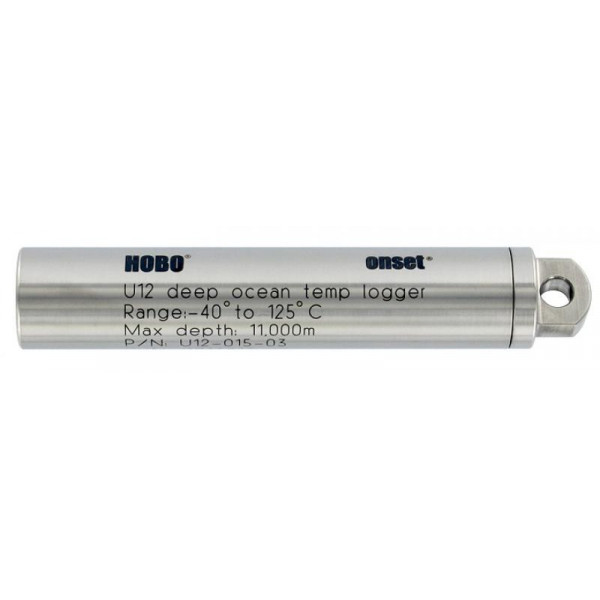 Waterproof deep water temperature datalogger

Waterproof titanium recorder, measurement in marine environment and at great depth.
The HOBO U12 Deep Sea Temperature Logger has been designed to record water temperature in extreme conditions. Constructed with a titanium housing, the logger can withstand corrosive salt water and be exposed to extreme temperature and pressure at depths of up to 11,000 metres.
The HOBO U12 temperature logger can record 43,000 measurements. To retrieve the data on a computer, the USB cable and the HOBOware Pro software are required.
Advantage:
Depth resistant to 11,000 metres
Wide temperature range: -40°C to 125°C
Fast data retrieval via USB cable
Titanium housing for use in salt water
Miscellaneous

Power supply autonomy

3 years (typical use) - factory replaceable

Memory

43 000 measures

Recording interval

1 second to 18 hours - configurable - fixed or multiple intervals (up to 8 multiple intervals)

Max depth

11 000 meters

Temperature

Measure

Temperature

Resolution

0.025°C at 25°C

Accuracy

± 0.22°C from 0° to 25°C

Measuring range

-40° to 125°C

Response time

4 minutes at 90% in water
You might also like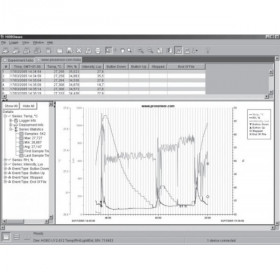 €129.00
(€107.50 VAT excl.)
10 other products in the same category: