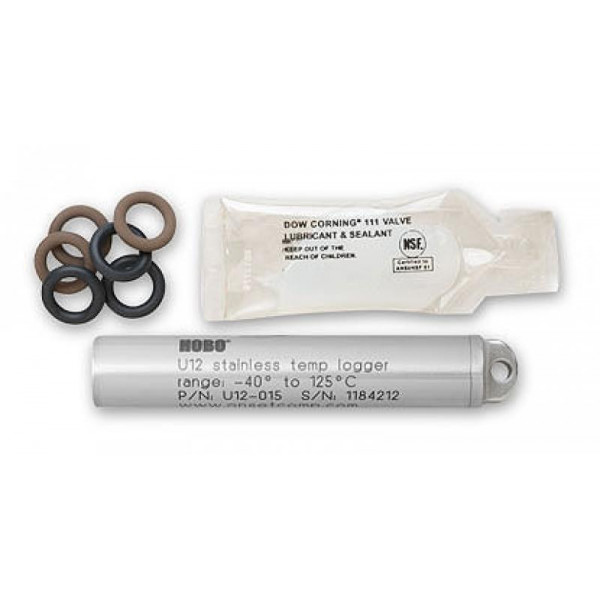 Stainless steel temperature recorder HOBO U12

€539.00

(tax incl.)

(€449.17 VAT excl.)
Stainless steel temperature recorder, completely sealed, high accuracy. Suitable for high pressure conditions.
The HOBO U12-15 stainless steel temperature data logger is ideal for food processing, pharmaceutical, autoclave and other applications where temperature accuracy is very important. They can withstand process conditions ranging from pasteurisation to flash freezing.
Advantages:
high accuracy, wide temperature range
Suitable for high pressure applications up to 150 bar
Data retrieval via USB, (HOBOware pro software and USB cable optional)
Stores up to 43,000 measurements. Data evaluation is simple and fast thanks to the USB interface and the HOBOware pro software (these two products are not supplied with the temperature recorder).
It is also possible to use the Hobo U-DT-1 transport shuttle to retrieve the data from the HOBOware pro software.
Miscellaneous

Size

101.6 mm x 17.5 mm diameter

Power supply autonomy

3 years - factory replaceable battery

Memory

43 000 measures

Recording interval

1 second to 18 hours - configurable

Temperature

Measure

Temperature

Resolution

0.02°C at 25°C

Accuracy

± 0,25°C from 0°C to 50°C

Measuring range

-40 to 125°C

Response time

10 minutes (at 90% air flow of 1m/s) , 3.5 minutes (at 90% in water)
You might also like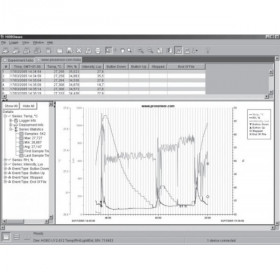 €129.00
(€107.50 VAT excl.)
10 other products in the same category: