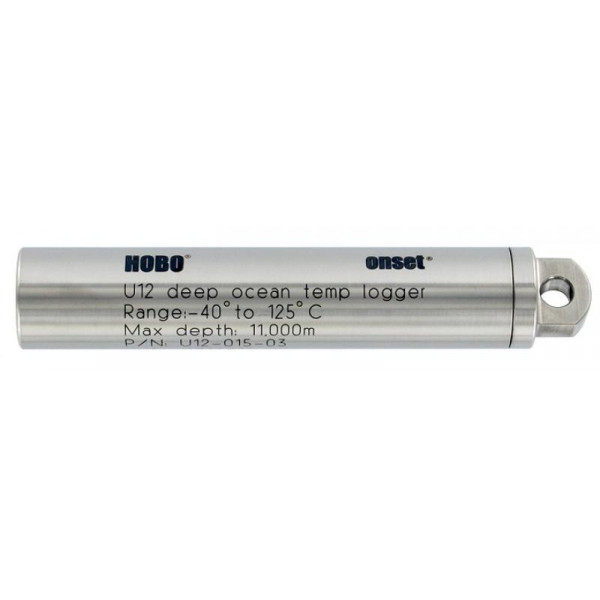 Waterproof deep water temperature recorder

€1,339.00

(tax incl.)

(€1,115.83 VAT excl.)
Enregistreur en titane étanche, mesure en milieu marin et en grande profondeur.
L'enregistreur HOBO U12 de température de grande profondeur a été conçu pour enregistrer la température de l'eau dans des conditions extrêmes. Construit avec un boitier en titane, l'enregistreur peut résister à l'eau salée corrosive et être exposé à une température et à une pression extrême à des profondeurs pouvant aller jusqu'à 11000 mètres.
L'enregistreur de température HOBO U12 permet d'enregistrer 43 000 mesures. Pour récupérer les données sur ordinateur, le câble USB ainsi que le logiciel HOBOware Pro sont nécessaires. Il est possible d'utiliser aussi la navette de transport non étanche U-Shttle U-DT-1.
Avantage :
Résistant à une profondeur jusqu'à 11 000 mètres
Plage de température étendue : -40°C à 125°C
Récupération rapide des données grâce au câble USB
Boitier en titane pour une utilisation en eau salée
Caractéristiques techniques
Température :
Plage de mesures : -40° à 125°C
Précision : ± 0.22°C entre 0° et 25°C
Résolution : 0.025°C à 25°C
Temps de réponse : 4 minutes à 90% dans l'eau
Divers :
Mémoire : 43 000 mesures
Intervalle d'enregistrement : 1 seconde à 18 heures - configurable - intervalle fixe ou multiples (jusqu'à 8 intervalles multiples)
Pile : 3 ans (utilisation typique) – remplaçable en usine
Profondeur : jusqu'à 11 000 mètres
Norme : Certification NIST sur demande
You might also like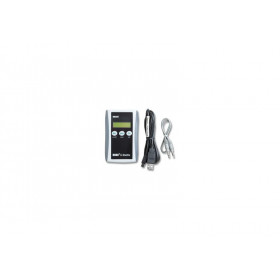 €379.00
(€315.83 VAT excl.)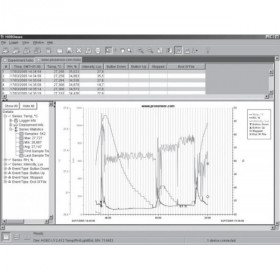 €129.00
(€107.50 VAT excl.)
10 other products in the same category:
No customer reviews for the moment.