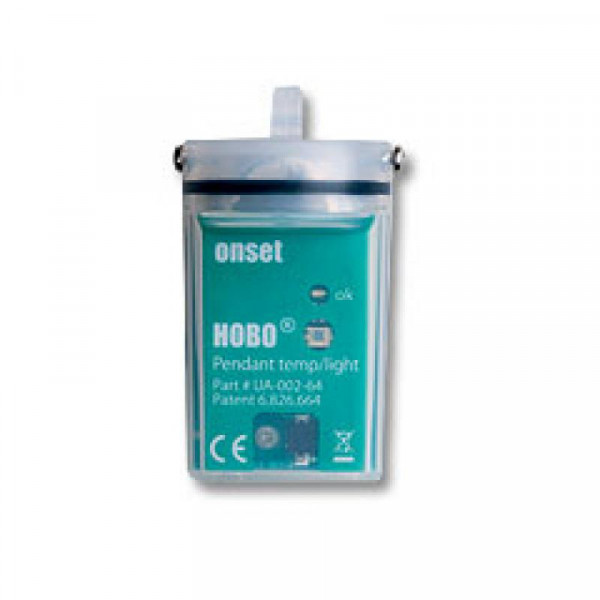 Hobo Pendant 8K temperature and light intensity recorder

€74.00

(tax incl.)

(€61.67 VAT excl.)
Enregistreur de température et d'intensité lumineuse étanche, résistant aux intempéries. Idéal pour les mesure dans l'eau. 
Les enregistreurs HOBO pendant sont économiques, résistants aux intempéries et étanches. Il sont conçus si bien pour des campagnes de mesures de court terme que de long terme.
L'enregistreur HOBO Pendant UA-002-08 permet d'enregistrer 3500 mesures de température et d'intensité lumineuse. Pour récupérer les données sur ordinateur, l'interface optique USB BASE-U-1 ou BASE-U-4, ou la navette de transport U-DTW-1 ainsi que le logiciel HOBOware Pro sont nécessaires.
 
Avantages :
Enregistreurs économiques de température et de l'intensité lumineuse
Boîtier étanche pour une utilisation dans des milieux humides et aquatiques
Lecture rapide des données en moins de 30 secondes grâce à l'interface optique USB
Caractéristiques techniques
Température :
Plage de données : -20° to 70°C dans l'air , -20° à 50°C dans l'eau
Précision : ± 0.54°C entre 0° et 50°C
Résolution : 0.1°C à 25°C
Temps de réponse : 5 minutes (à 90% pour un débit d'air de 1m/s et à 90% dans l'eau)
Intensité lumineuse :
Plage de données : 0 à 323 000 lumens/m²
Divers :
Mémoire :3500 mesures
Intervalle d'enregistrement : 1 seconde à 18 heures - configurable
Pile : 1 an – remplaçable par le client
Profondeur : 30 mètres de -20° à 20°C
Dimensions : 5.8 x 3.3 x 2.3 cm
Poids : 18g
You might also like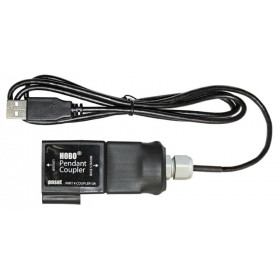 €99.00
(€82.50 VAT excl.)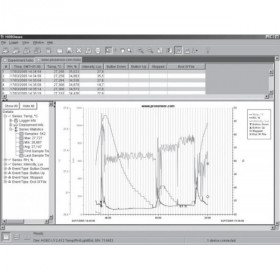 €129.00
(€107.50 VAT excl.)
10 other products in the same category:
No customer reviews for the moment.