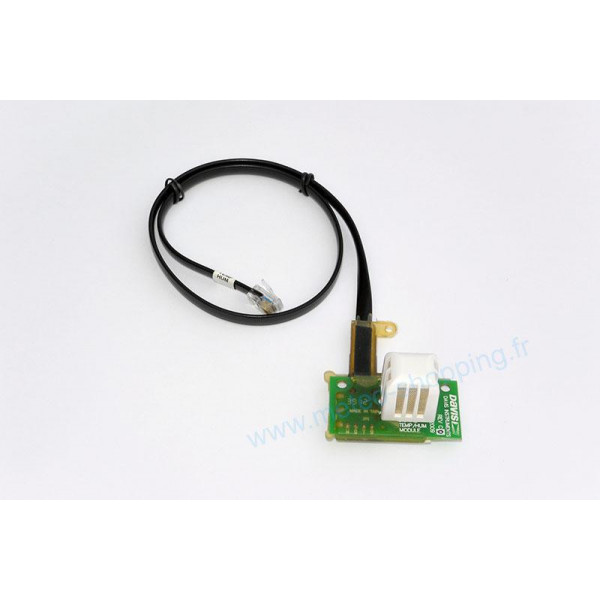 Thermo-hygrometer probe for Vantage Pro 2

€89.00

(tax incl.)

(€74.17 VAT excl.)
Delivery in 1 to 5 days in Europa
Sonde de Température et Humidité, précision ±0.3°C et ±2%
Dual replacement temperature - humidity sensor, model for Vantage Pro 2 (version after January 2016). 
Compatible with models with a manufacturing code from AS (then AT, AU, AV, etc.)
Accuracy of ±0.3°C and ±2%.
Note: This probe can be used on pre-2016 models. Only the measurement obtained is offset by +0.5°C. It is necessary to configure an offset of -0.5°C on the console (see manual).
Reviews about this product

Show attestation
expensive but it works! (Translated review)

fast delivery (Translated review)

Compliant (Translated review)

good, fast service (Translated review)

As Requested original part

Works well (Translated review)

compliant (Translated review)

Everything OK, order, delivery, quality (Translated review)

Product of the brand. Very good. (Translated review)
Temperature

Accuracy

±0.3°C

Humidity

Accuracy

±2%
You might also like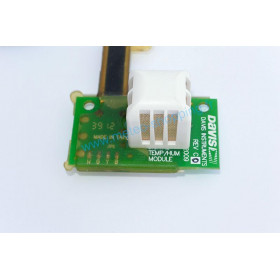 €99.00
(€82.50 VAT excl.)
10 other products in the same category: