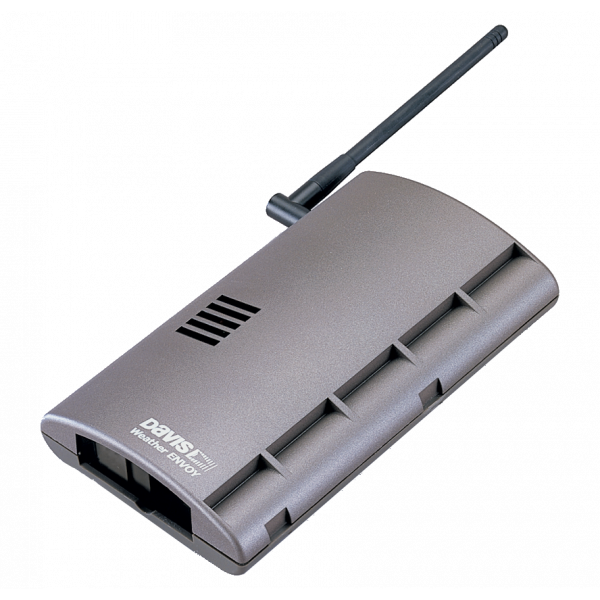 Weather Envoy Wireless Console

€194.00

(tax incl.)

(€161.67 VAT excl.)
Console sans écran pour station météo Vantage Pro 2 sans fil ou pour la station météo Vantage Vue.
The Davis Instruments Weather Envoy 6316EU is a non-LCD console that will allow you to receive data from a Vantage Pro 2 weather station or ISS and send it to a computer (with the WeatherLink interface not included) so you can place your LCD console in another room. The Weather Envoy console offers the same measurement and data storage features as the Vantage Pro 2 LCD console.
The Weather Envoy is also compatible with the Davis Vantage Vue station and can be mounted on a wall.
The link between the outdoor sensors (ISS) and the console is via radio waves on the 868.0 - 868.6 MHz frequency with a range of 300 meters at sight.
Miscellaneous

Composition

UV-resistant ABS plastic

Power supply

5 VDC, 200 mA

Size

260 x 143 x 76 mm

Weight

0.45 kg

Power supply autonomy

up to 4 months (approximately)

Operating temperature

-18°C à 60°C

Current consumption

0.90 mA average, 20 mA peak, (plus 0.125 mA for optional wireless transmitter used) between 4 and 6 V DC

Warranty

2 years

Backup power supply

3 AA batteries (not included)

Storage temperature

-30°C to 70°C

Radio frequency

868.0-868.6 MHz FHSS

Wireless range

300 m à vue ; 60 à 120 m avec des obstacles

Atmospheric pressure

Units of measurement

" Hg, mm Hg, hPa/mb

Resolution

0.01" Hg, 0.1 mm Hg, 0.1 hPa/mb

Accuracy

±1.4 hPa/mb

Measurement frequency

1 minutes

Inside temperature

Units of measurement

°F or °C

Resolution

0.1

Accuracy

±0.5°C

Measuring range

-18°C to 60°C

Measurement frequency

1 minute
You might also like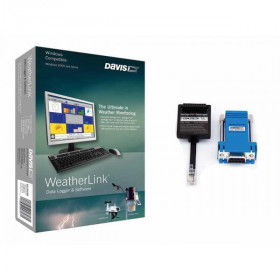 €189.00
(€157.50 VAT excl.)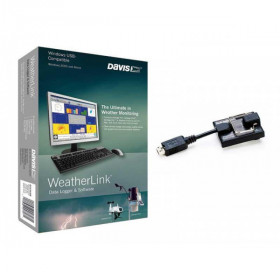 €179.00
(€149.17 VAT excl.)
8 other products in the same category:
No customer reviews for the moment.