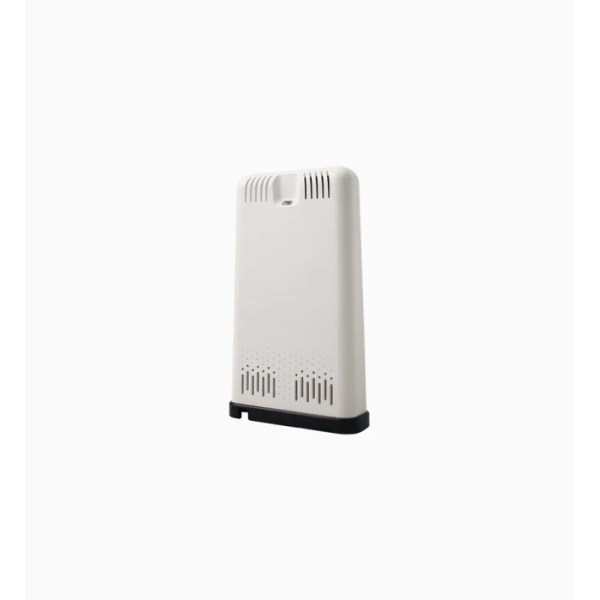 EnviroMonitor IP Gateway

€810.00

(tax incl.)

(€675.00 VAT excl.)
Delivery in 1 to 5 days in Europa
The EnviroMonitor Gateway is a system that collects all data from the Nodes and transmits it securely to the WeatherLink Cloud Server. This system allows for the installation of multiple temperature sensors or other sensors. Contrarily to the 6803 3G/4G gateway, this gateway is connected directly to your network over an Ethernet or WiFi connection.
The new EnviroMonitor system has been created for agriculture or viticulture. It allows your farm to have a solution with several sensors installed in various locations in order to have a mesh network with all the weather parameters you need. 
This system works on your local network and allows you to obtain the weather information you need directly in your fields autonomously on your smartphone and/or computer 24 hours a day, 7 days a week. You can have an affordable, flexible and robust solution that will allow you to use the data provided by the EnviroMonitor system to improve your yields and be responsive. 
An EnviroMonitor system consists of a Gateway and multiple Nodes, each with up to four sensors, forming an advanced mesh network. The Nodes transmit sensor data to a "mesh parent", which may be the Gateway or another Node. The Gateway then transmits the data to WeatherLink.com, via a mobile phone network. The EnviroMonitor system can be scaled to fit different sized installations. Each Gateway can communicate with up to 20 Nodes. Additional Gateways can be added to your account and receive data from another set of Nodes. A Davis Instruments GroWeather or Vantage Pro 2 wired sensor module can also be connected to the Gateway.
Sensors
Multiple sensors can be installed on each Node connected to your EnviroMonitor system. New sensors can be added as needed with ease. Although Davis offers a wide range of sensors, EnviroMonitor systems are also compatible with many sensors from other manufacturers.
A full list of compatible sensors from brands other than Davis Instruments is available here: https://www.davisinstruments.com/product_documents/weather/EM-sensors.pdf
EnviroMonitor Gateway
The EnviroMonitor Gateway collects data from the Nodes, which it then transmits securely to a server in the cloud using a mobile phone network. Your data is then processed and made available on your computer or smartphone. The solar powered Gateway on mobile phone network has a rechargeable 6-volt battery backup. It is delivered in a weatherproof case with a mounting accessory kit. The system operates on an annual service plan with a one-time activation fee.
Connect a Vantage Pro 2 or GroWeather sensor suite (6322C, 6327C, 6820C, or 6825C) to the Gateway and get a complete weather station. These rugged sensor suites are available with or without solar collectors and with a radiation shelter with or without active ventilation.
You might also like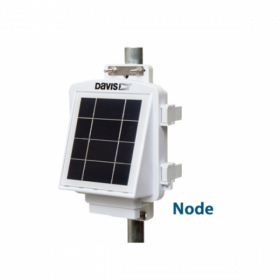 €539.00
(€449.17 VAT excl.)
10 other products in the same category: