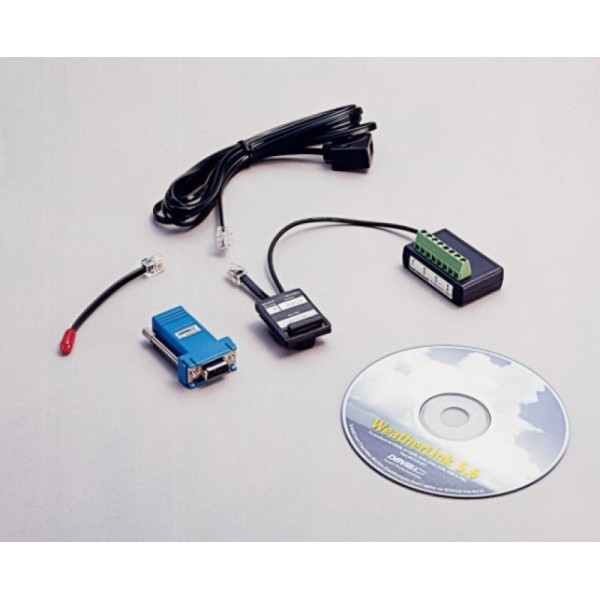 WeatherLink interface with PLC management

€299.00

(tax incl.)

(€249.17 VAT excl.)
Delivery in 1 to 5 days in Europa
Data logger with RS232 connector and additional PLC management system.
This data logger works in the same way as the WeatherLink SERIE interface except that it has the added feature of being able to control PLCs or other systems via four dry contacts. The dry contacts are activated or deactivated by an alarm or a combination of alarms from the weather station.
This way you can activate a PLC or an alarm according to the current weather conditions but also according to one or more time slots. You can also specify the duration of the alarm and the time between the future activation of the alarm.
The datalogger can be connected to a computer via an RS-232 port. With the supplied software you can download the data for detailed analysis and graphing.
The datalogger has a storage capacity of about 2500 data sets. So with a recording interval of 5 minutes, you can store just over 8 days of data in the datalogger and then transmit it back to the computer via the WeatherLink software. When the computer is switched on, the data is automatically retrieved from WeatherLink.
Information:
Software in English - Version 6.0.5 - Windows compatible: 2000, XP, VISTA, SEVEN, 10
Share weather data:
 Create your own reports: data can be exported to most spreadsheet programs
 Website: With the software provided you can create a weather website, and display graphs, real time data, etc.
Miscellaneous

Size

152 x 229 x 42 mm

Weight

0.23 kg

Interface

RS232

Compatibility

Windows: 2000, XP, VISTA, SEVEN, 10
You might also like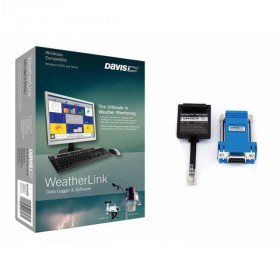 €209.00
(€174.17 VAT excl.)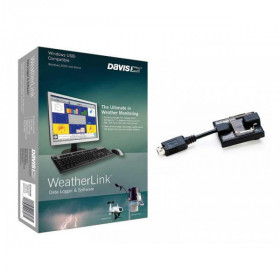 €199.00
(€165.83 VAT excl.)
10 other products in the same category: