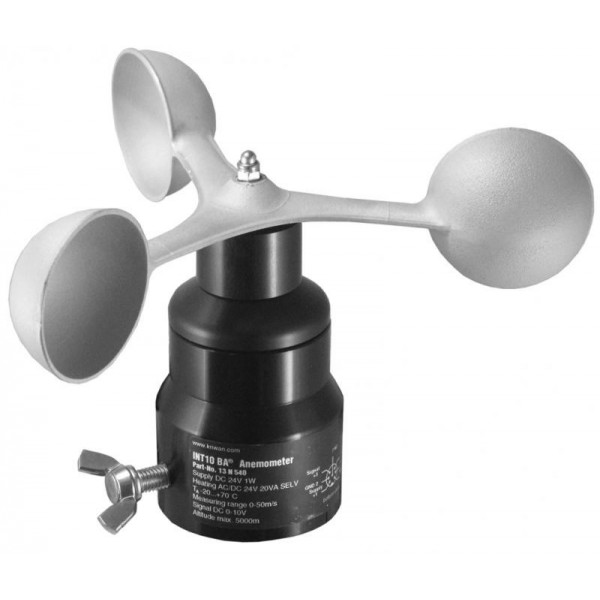 Anemometer INT10BA 0-10V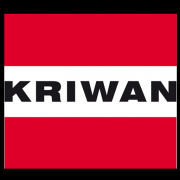 The Kriwan INT10BA anemometers are ideal for wind measurements in construction and building technology. 
Kriwan INT10BA anemometers are designed for use in the building industry and are used wherever the requirement profile does not necessarily require the use of the highest quality sensors. 
Application areas are, for example, wind measurement for building technology. 
Functional description 
The KRIWAN INT10 anemometer measures the wind speed and converts it into a linear output signal without contact. The sensor is designed to withstand storms and weather conditions.
The built-in self-regulating heater allows this anemometer to withstand temperatures down to -40°C. Measurements can be made separately with a measuring device, a display or directly in the connected control and monitoring system. 
This Kriwan anemometer model offers the following features 
Robust and reliable construction
Low starting torque and high load tolerance 
High accuracy
Reliable data acquisition
Easy installation
Extended temperature range
Integrated overvoltage protection
UL/CSA approval
No maintenance required
Caution: The power supply must be connected by qualified personnel. Observe the applicable European and national standards for the connection of electrical equipment. To avoid damage or interruption of operation caused by direct or indirect overvoltage, it is advisable to install a separate lightning protection device. 
Miscellaneous

Composition

Aluminium

Power supply

DC 24V ±25%

Protection

IP54

Wiring

M16 connector; Recommended power cable 7x0.5 mm².

Wind resistance

60 m/s

Installation

Steel tubular pole, max. outer diameter 50 mm; min. inner diameter 37 mm

Wind

Accuracy

± 0.5 m/s

Measuring range

0 to 50 m/s

Output

0-10 V

Trigger threshold

0.1 m/s
You might also like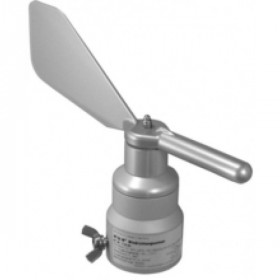 10 other products in the same category: