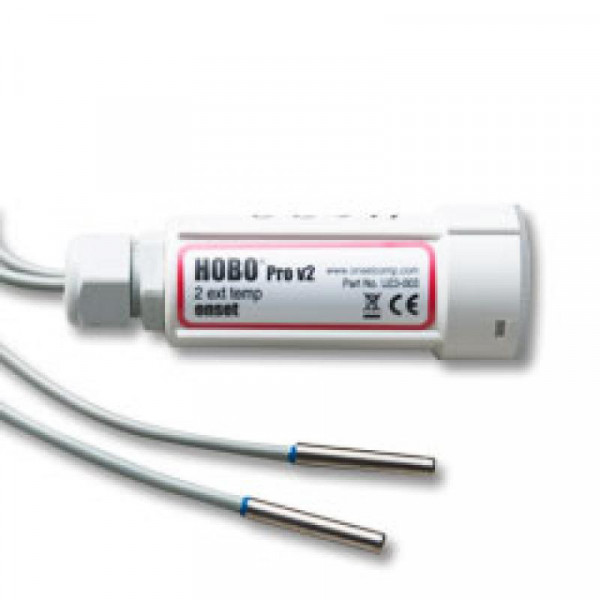 Temperature Logger Hobo Pro v2 Temp (external sensors)

€259.00

(tax incl.)

(€215.83 VAT excl.)
Enregistreur de température résistant aux intempéries et de précision. Dispose de 2 sondes externes.
La nouvelle gamme d'enregistreurs de température HOBO Pro v2 est conçue pour une utilisation fiable et durable en environnements extérieurs ou milieu condensé, le boîtier est étanche. Le capteur de température offre un temps de réponse rapide et une durée de vie supérieure en conditions humides. Les sondes externes, de faible diamètre, facilitent l'installation
dans les espaces réduits.
L'enregistreur de température HOBO Pro v2 permet d'enregistrer 42 000 mesures. Pour récupérer les données sur ordinateur, l'interface optique USB  BASE-U-4 ou la navette de transport U-DTW-1 ainsi que le logiciel HOBOware Pro sont nécessaires.
Caractéristiques techniques
Température :
Plage de données : -40° à 100°C , le plongeur et le câble peuvent être plongé dans l'eau jusqu'à 50°C pendant 1 an
Précision : ± 0,2°C de 0°C à 50°C
Résolution (10 bits) : 0.2°C à 25°C
Temps de réponse : 3 minutes (à 90% pour un débit d'air de 1m/s), 30 secondes (à 90% dans l'eau)
Divers :
Mémoire : 42 000 mesures
Intervalle d'enregistrement : 1 seconde à 18 heures - intervalle fixe ou intervalles multiples
Pile : 1 an – remplaçable par le client
Dimensions :

Boîtier : 10.2 x 3.8 cm
Sonde : Diamètre 0.5 cm , longeur du câble 1.8 m

Poids : 138g
You might also like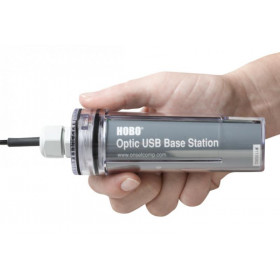 €169.00
(€140.83 VAT excl.)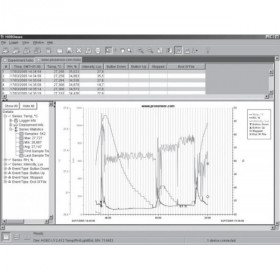 €129.00
(€107.50 VAT excl.)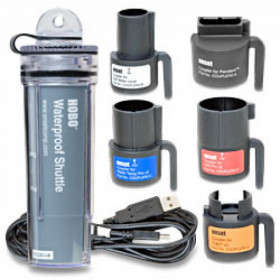 €345.00
(€287.50 VAT excl.)
10 other products in the same category:
No customer reviews for the moment.