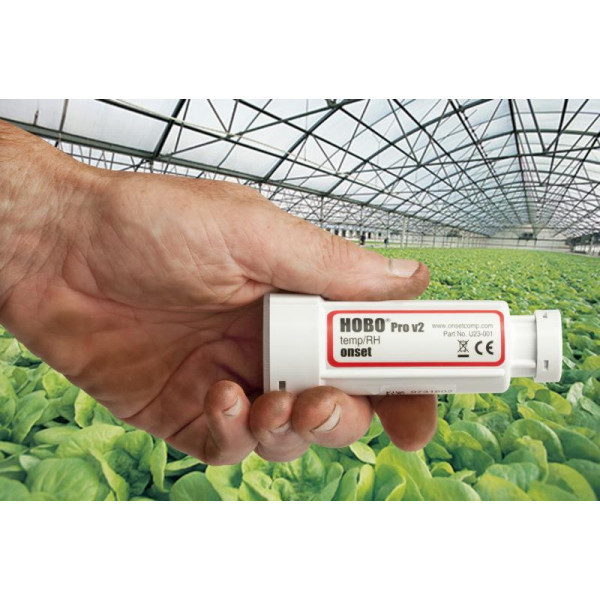 Hobo Pro v2 datalogger (temperature, humidity - internal sensors)

€339.00

(tax incl.)

(€282.50 VAT excl.)
Weatherproof and accurate temperature and humidity datalogger.
The new HOBO Pro v2 range of temperature and relative humidity data loggers is designed for reliable and durable use in outdoor or condensed environments, the housing is waterproof. The Temp/RH sensor offers fast response time and long life in wet conditions.
The HOBO Pro v2 temperature and humidity logger can record 42,000 measurements. To retrieve data from a computer, the BASE-U-4 USB optical interface or the U-DTW-1 transport shuttle and the HOBOware Pro software are required.
Miscellaneous

Power supply

1/2 AA 3.6V Lithium battery

Weight

57 g

Power supply autonomy

3 years typical

Memory

42 000 measures

Recording interval

1 second to 18 hours - fixed or multiple intervals

Temperature

Measure

Temperature

Resolution

0.04°C at 25°C

Accuracy

± 0,21°C from 0°C to 50°C

Measuring range

-40° to 70°C

Response time

10 minutes (at 90% airflow of 1m/s)

Humidity

Measure

Humidity

Resolution

0.03%

Accuracy

± 2.5%, maximum 3.5% range of 10-90% RH

Measuring range

0% to 100%

Response time

40 minutes (at 90% airflow of 1m/s)
You might also like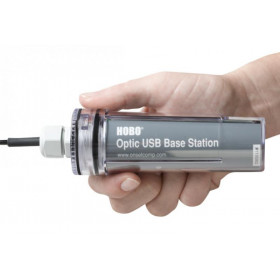 €219.00
(€182.50 VAT excl.)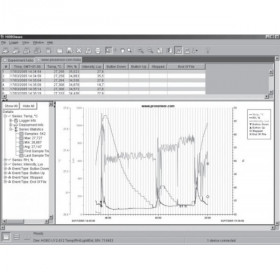 €129.00
(€107.50 VAT excl.)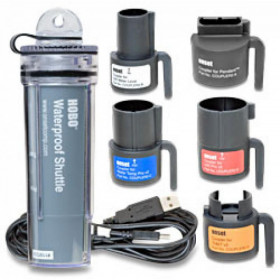 €439.00
(€365.83 VAT excl.)
10 other products in the same category: