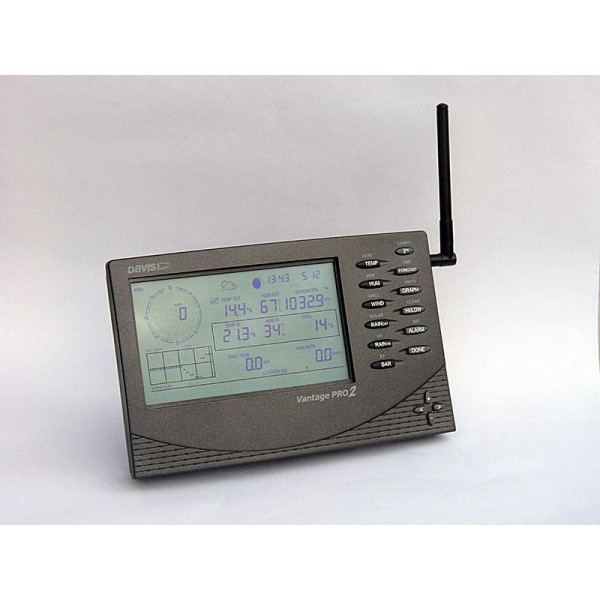 Vantage Pro 2 Weather Station Console

€309.00

(tax incl.)

(€257.50 VAT excl.)
Console de supplément ou de rechange pour station météo Vantage Pro 2.
Console pour station météo Vantage Pro 2 de Davis Intruments. La liaison entre les capteurs extérieurs (ISS) et la console se fait par ondes radio sur la fréquence 868.0 - 868.6 MHz avec une portée de 300 mètres à vue. La console est équipée d'un large écran LCD rétro-éclairé, elle peut être fixée contre un mur ou posée sur une table ou une étagère. La console permet de visualiser les conditions météo en temps réel, les extrêmes (maxi et mini), les graphiques correspondant aux différentes variables... Il est également possible de régler des alarmes et de connecter la console sur un ordinateur (avec l'interface WeatherLink non fournie).   Modèle compatible uniquement avec station météo Davis Vantage Pro 2 et Vantage Vue   Il est possible de disposer jusqu'à 8 consoles.
Caractéristiques techniques
Console :
Température de fonctionnement : 0 à 60°C
Consommation : 5 mA en moyenne seulement pour la console, 10 mA en moyenne entre la console et l'ISS
Adapteur secteur AC : 5 VDC, 300 mA, réglementé
Batterie de secours : 3 piles C
Durée de vie de la batterie : 1 mois (approximativement)
Connecteurs : RJ-11
Matériaux du boîtier : plastique ABS résistant aux UV
Type d'affichage de la console : LCD transflectif
Rétroéclairage : LED
Dimensions (console: longeur x largeur x hauteur, display longeur x hauteur)

Console : 245 mm x 156 mm x 41 mm
Ecran : 151 mm x 86 mm

Poids (avec batterie) : 0.85 kg
Pour connaître les caractéristiques par variable affichée sur la console, référez vous aux pages produits des stations météo Vantage Pro 2.
Miscellaneous

Size

Weight
You might also like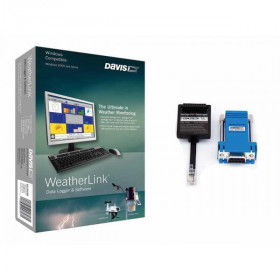 €189.00
(€157.50 VAT excl.)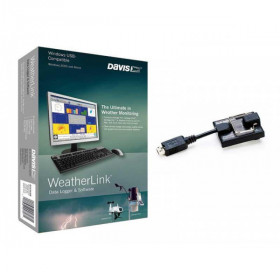 €179.00
(€149.17 VAT excl.)
8 other products in the same category:
No customer reviews for the moment.