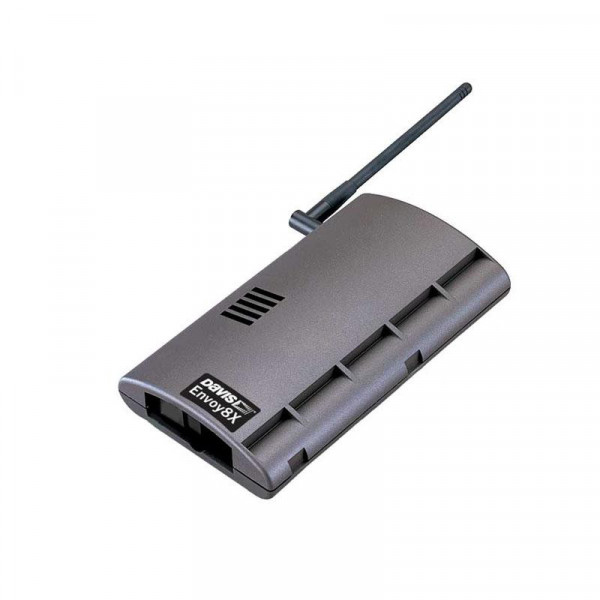 Envoy8X Console

€319.00

(tax incl.)

(€265.83 VAT excl.)
Reception console for Davis Instruments weather stations. Allows up to 8 weather stations to be received simultaneously. Large storage capacity.
With 32 times the memory of the Weather Envoy console, Envoy8X can receive and store data from up to eight transmitting stations simultaneously, regardless of the sensor combination: 8 integrated sensor suites or 8 soil moisture/temperature stations or 8 anemometers... Envoy8X can even receive data from both a Vantage Pro 2 weather station and a Vantage Vue.
EnvoyX8 can create large databases in Microsoft Access®, MySQL®, or Microsoft SQL Server®. The data logging interval can be set from 10 seconds to 2 hours. Data can be easily exported to a spreadsheet program such as Excel®, or to WeatherLink to take advantage of WeatherLink's graphs and statistical reports. The WeatherLink datalogger is not included with the product but is required to connect the console to a computer.
Temperature, humidity and barometer sensors are built into the Envoy8X console. These sensors are considered "indoor data".
Includes an AC power adapter. Envoy8X can also be operated using the solar panel kit (7707), or on three AA batteries.
Estimated battery life is 1 to 4 months depending on the recording interval.
Weather Envoy Console and Envoy8X Comparison:
Can listen to up to 8 transmitters
Yes
Yes
Maximum number of Integrated Sensor Suites (ISS)
1
8
Maximum number of anemometer kits
1
8
Maximum number of stations leaf wetness / soil moisture & temperature
1
8
Maximum number of temperature stations
3
8
Maximum number of temperature/humidity stations
2
8
Storage capacity 1 ISS at 30 min interval
45 days
5 years
How to consult the data?
On PC with WeatherLink
On a PC, using Envoy8X or WeatherLink software
Recording interval as frequent as possible
1 min
10 sec
Supported external databases
None
Access, MySQL, MS
SQL Server
Direct data export to Excel
No
Yes
Retransmission to other receivers
Yes
No
Compatible with repeaters
Yes
Yes
Wind reading resolution: 0.1 mph (0.1 m/s)
No
Yes
System requirements for the Envoy8X software:
Windows XP, Vista, 7 or 8 operating system.
32 MB of memory (64 MB recommended)
MS Excel, MySQL and SQL Server are not included.
Miscellaneous

Size

260 x 143 x 76 mm

Weight

0.522 kg
You might also like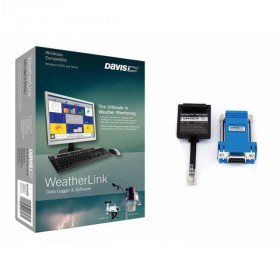 €249.00
(€207.50 VAT excl.)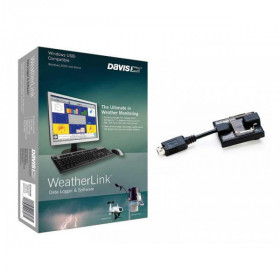 €239.00
(€199.17 VAT excl.)
10 other products in the same category: