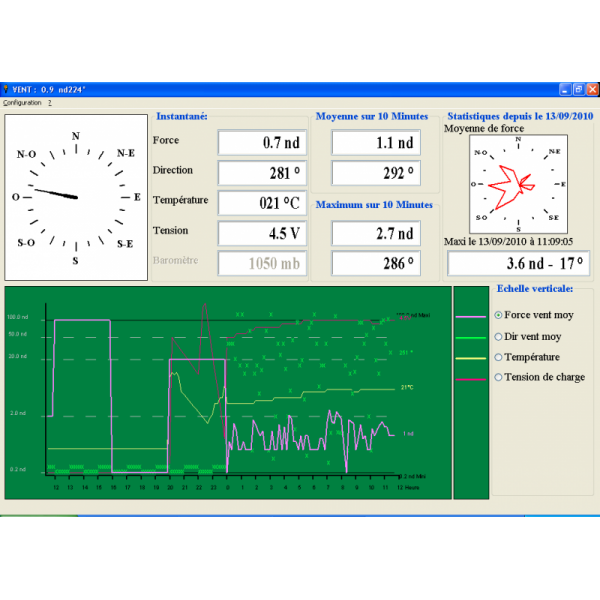 StatMETEO software for ultrasonic anemometers

€144.00

(tax incl.)

(€120.00 VAT excl.)
Logiciel de statistique du vent pour votre anémomètre à ultrasons
Le logiciel StatMETEO permet de visualiser:
la direction et force du vent instantanée en valeurs numériques
la direction et force du vent instantanée sur une rose des vents
la température du vent, le baromètre si l'option est connectée
la direction et force du vent moyennée sur 10 ou 20 minutes
la rafale, direction et force pendant les 10 ou 20 dernières minutes
la rafale max depuis la dernière mise en fonction du logiciel
la répartition des directions des vents sur une rose des vent
l'historique sur les 24 dernières heures en graphique
  StatMETEO permet en un enregistrement de toutes les mesures et statistiques dans un fichier généré tous les jours. Ce fichier est au format texte et est utilisable par un tableur.   StatMETEO fonctionne sous Windows XP, Windows7.   L'anémomètre CV7 doit être connecté à un port COM série ou via une interface port Com série/USB.
You might also like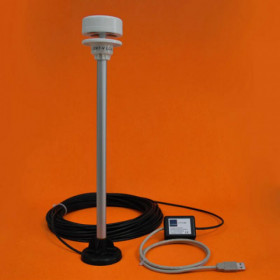 €769.00
(€640.83 VAT excl.)
10 other products in the same category:
No customer reviews for the moment.