New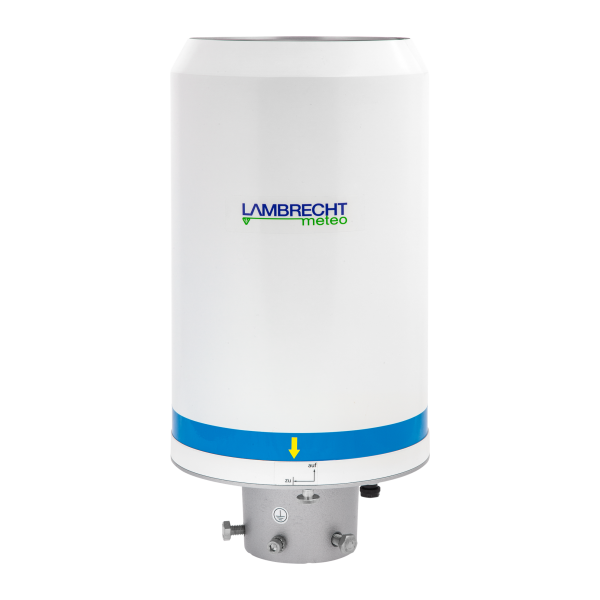 rain[e]H3 Weighing Pluviometer

Ultra-high precision weighing and self-emptying bucket pluviometer. Equipped with automatic heating and Ethernet connectivity.
Even though the rain[e]H3 pluviometer belongs to the rain[e] series, it deserves its own page in our catalog due do its very advanced capabilities. The rain[e]H3 was originally designed according to specifications by the DWD, the German national weather agency.
The rain[e]H3 pluviometer is intended for use in seasonal or permanent cold climates. The automatic heating melts the snow, prevents icing, and protects the pluviometer from freezing.
The rain[e]H3 Commander software can be used to configure the outputs and perform some diagnostics over a USB interface. Contrarily to the other pluviometers in the rain[e] series, the rain[e]H3 also has an embedded web server and a Ethernet plug.
Multiple outputs are available (depending on the configuration):
Pulse output (open collectors, insulated and non-insulated)
0-20 mA
4-20 mA
0-2,5V
0-5V
SDI-12
RS485 (ASCII or TALKER protocols)
Modbus RTU
Ethernet 100Mbits/s web interface
The analogical outputs return the rainfall since last measurement whereas numeric outputs can produce all the following outputs:
Rainfall
Rain intensity in the last minute
Mean rain intensity since the last measurement
Rainfall since the last measurement
Minimal intensity in the last x minutes
Maximal intensity in the last x minutes
Variance over 4s for the above measures
Miscellaneous

Power supply

9.8 to 32VDC

Size

377mm (height) x 190mm (diameter)

Weight

approx. 4kg

Operating temperature

-40°C to +70°C (without icing)

Protection

IP67 (weighing unit), IP64 (casing)

Output

4-20 mA ; 0-20 mA ; 0-5V ; Pulse output, serial output (SDI-12, RS485, Ethernet)

Current consumption

7.5mA at 24V without Ethernet, 12.5mA at 12V (max 150mA) with Ethernet avec Ethernet

Measurement principle

Self-emptying buckets + weighing

Rain receiving surface

200cm²

Installation

on top of a mast of diameter 60mm

Rainfall

Measure

Rainfall

Resolution

0,001mm

Accuracy

+/-0,1mm or +/-1% at 6mm/min and +/-2% for intensities over 6mm/min

Rainfall rate

Resolution

0,001 mm/min

Measuring range

0 to 20 mm/min
You might also like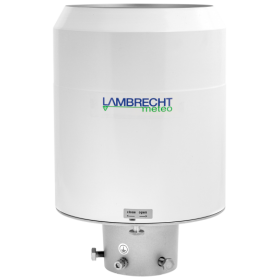 10 other products in the same category: