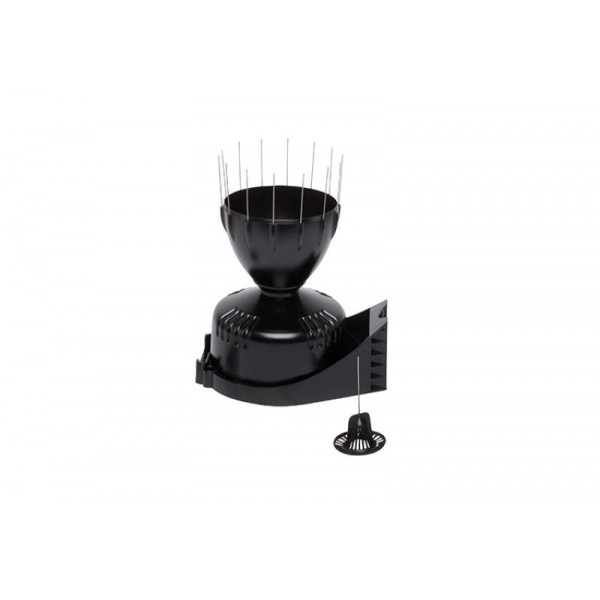 Trough rain gauge with integrated stand

€169.00

(tax incl.)

(€140.83 VAT excl.)
Delivery in 1 to 5 days in Europa
Rain gauge with integrated holder and attachment, bird spikes and aerodynamic cone. New single-auger system, high accuracy.
This rain gauge uses Davis Instruments' new tipping bucket system. It also uses an aerodynamic cone to increase the accuracy of recordings in high winds. 
It is equivalent to the 6464M but has the same mounting system as the Vantage Pro2 weather station rain gauge. 
The rain gauge is supplied in a metric version (0.2 mm per tilt) and is fitted with a U-shaped flange that allows the rain gauge to be mounted on a 30 mm to 40 mm diameter pipe. It is possible to install the rain gauge on a wooden beam for example with the two bottom supports included. The rain gauge is equipped with the new version of the cone with bird spikes, a debris grid and a 12 meter long cable (with RJ11 connector). 
This automatic rain gauge sends out an electrical pulse each time it is tilted. It uses a reed switch (ILS) triggered on tipping. It can be connected to many dataloggers or data acquisition systems that allow the processing of a pulse signal.
Reviews about this product

Show attestation
Perfect (Translated review)

Very good once set up works and more accurate than the old one (Translated review)
Miscellaneous

Resolution

0.2 mm

Accuracy

±3%, ±1 impulsion pour des intensités jusqu'à 250 mm/h

Size

23.5x26x28 cm (sans les piques anti-oiseaux)

Weight

1.5 kg

Output

Impulsions (ILS)

Wiring

câble 12 mètres, 4 conducteurs, 0.4 mm, embout RJ12

Measurement principle

auget basculant à contact magnétique

Rain receiving surface

214 cm²
You might also like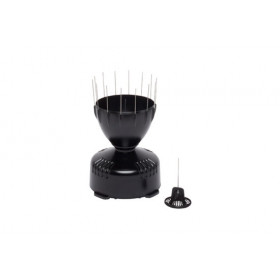 €149.00
(€124.17 VAT excl.)
10 other products in the same category: