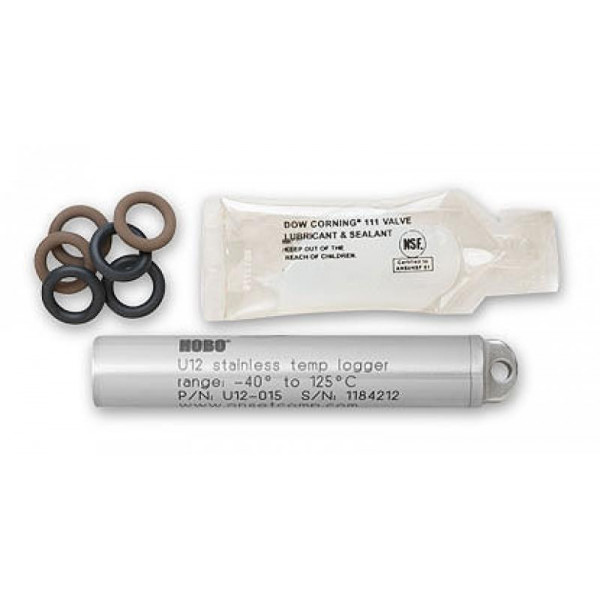 Stainless steel temperature recorder HOBO U12

€439.00

(tax incl.)

(€365.83 VAT excl.)
Enregistreur de température en Inox, compètement étanche, haute précision. Adapté pour les conditions à pression élevée.
L'enregistreur de données HOBO U12-15 de température en inox est idéal pour l'agro-alimentaire, l'industrie pharmaceutique, les autoclaves et d'autres applications où la précision de la température est très importante. Ils peuvent résister à des conditions de process allant de la pasteurisation à la congélation instantannée.
Avantage :
haute précision, plage de température étendue
Adapté pour des applications avec une pression élevée jusqu'à 150 bar
Récupération des données via USB, (logiciel HOBOware pro et câble USB en option)
Il permet d'enregistrer jusqu'à 43000 mesures. L'exploitation des données est simple et rapide grâce à l'interface USB et au logiciel HOBOware pro (Ces deux produtis ne sont pas fournis avec l'enregistreur de température).
Il est possible aussi d'utiliser la navette de transport Hobo pour récupérer les données sur le logiciel HOBOware pro.
Caractéristiques techniques
Température :
Plage de données : -40 à 125°C
Précision : ± 0,25°C de 0°C à 50°C
Résolution (10 bits) : 0.02°C à 25°C
Temps de réponse : 10 minutes (à 90% pour un débit d'air de 1m/s) , 3.5 minutes (à 90% dans l'eau)
Divers :
Mémoire : 43 000 mesures
Intervalle d'enregistrement : 1 seconde à 18 heures - configurable
Pile : 3 ans – remplaçable en usine
Dimensions : 101.6 mm x 17.5 mm de diamètre
Environnement : intérieur, extérieur, sous l'eau.
You might also like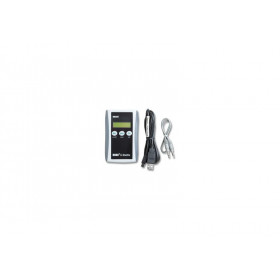 €379.00
(€315.83 VAT excl.)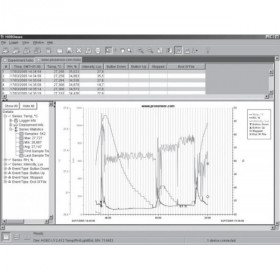 €129.00
(€107.50 VAT excl.)
10 other products in the same category:
No customer reviews for the moment.