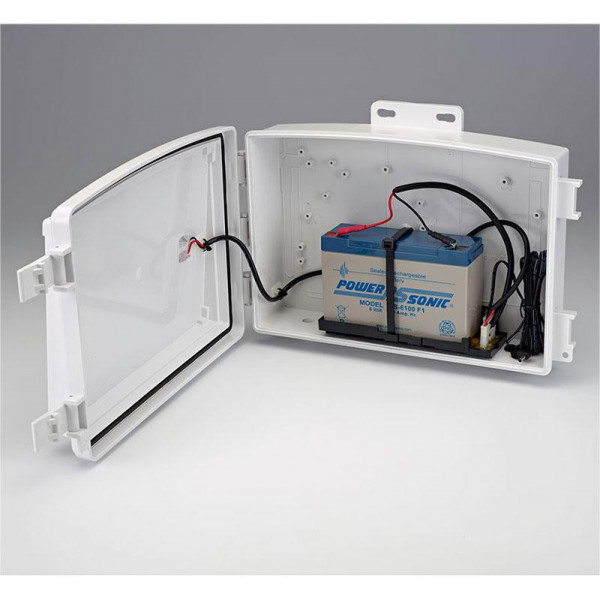 High Power Solar Power Kit for Weather Stations

€459.00

(tax incl.)

(€382.50 VAT excl.)
Delivery in 1 to 5 days in Europa
Solar panel and 12 amp-hour rechargeable battery pack to power a console or wired Vantage Pro 2 weather station outdoors. Waterproof enclosure accommodates an Envoy or Envoy8X console. 
The large solar panel and 12 amp-hour rechargeable battery have enough power to power a wired Vantage Pro2 station console and ISS, an Envoy8X console, or wireless consoles when more power is needed. There is enough room inside the waterproof enclosure to install an Envoy8X or Weather Envoy. If you want to use a Vantage Pro2 or Vantage Vue console at the same time, you need to add the 6618 universal enclosure.
The High Power Solar Power Kit includes a 5-watt solar panel, a rugged waterproof enclosure, a power regulator, a 6-volt, 12-amp-hour rechargeable battery, installation hardware, and 10 feet of cable.
The 6710 charger is available as an option.
Estimated battery run time (in the dark) powering :
A Vantage Pro2 wireless console: Over 200 days
A Vantage Pro2 wired console: 100 days
A Vantage Vue console: Over 200 days
An Envoy8X console and 1 ID: Over 200 days
An Envoy8X and 4 IDs: Over 200 days
An Envoy8X and 8 IDs: 200 days
Miscellaneous

Composition

Plastique ASA robuste

Power supply

Panneau solaire 5W ; batterie 6V 12 Ah

Size

34.9 x 25.4 x 10.6 cm

Weight

3.47 kg

Operating temperature

-20°C à 50°C en charge ; -40°C à 60°C en fonctionnement

Storage temperature

-40°C à 60°C
You might also like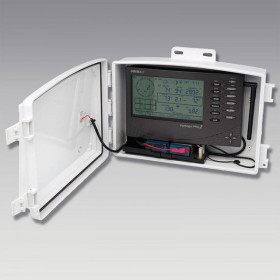 €429.00
(€357.50 VAT excl.)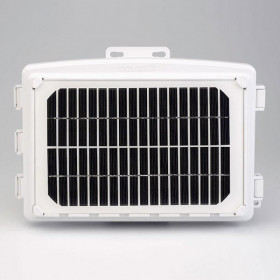 €299.00
(€249.17 VAT excl.)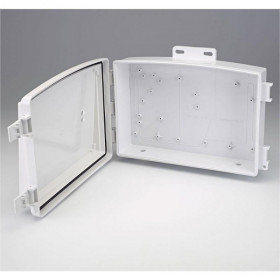 €169.00
(€140.83 VAT excl.)
10 other products in the same category: