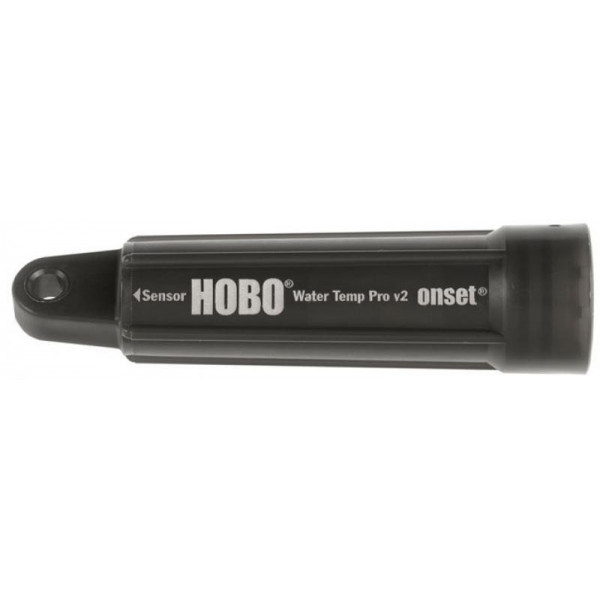 Water temperature recorder Pro V2

€199.00

(tax incl.)

(€165.83 VAT excl.)
Enregistreur de température étanche et immergeable, spécial pour la mesure de la température dans l'eau.
L'enregistreur HOBO Water Temp Pro v2 a été conçu pour des campagnes de mesures de longues durées dans des cours d'eau ou dans l'eau de mer. L'enregistreur Water Temp Pro v2 est doté d'une interface optique (en option) afin de récupérer facilement les données même quand l'enregistreur est encore humide.
L'enregistreur de température HOBO U22-001 permet d'enregistrer 42 000 mesures. Pour récupérer les données sur ordinateur, l'interface optique USB  BASE-U-4 ou la navette de transport U-DTW-1 ainsi que le logiciel HOBOware Pro sont nécessaires.
Il est possible de protéger l'enregistreur de température lorsqu'il est lâché dans des conditions délicates avec le boîtier de protection noir BOOT-BLK ou blanc BOOT-WHT.
Avantages :
Des mesures pour des recherches scientifi ques à un prix abordable
Etanche jusqu'à 120 mètres
Lecture rapide des données en moins de 30 secondes grâce à l'interface optique USB (en option)
Caractéristiques techniques
Température :
Plage de données : -40° à 70°C dans l'air , -40° à 50°C dans l'eau
Précision : ± 0.21°C entre 0° et 50°C
Résolution (10 bits) : 0.02°C à 25°C
Temps de réponse : 18 minutes à 90% pour un débit d'air de 1m/s , 5 minutes à 90% dans l'eau
Divers :
Mémoire : 42 000 mesures
Intervalle d'enregistrement : 1 seconde à 18 heures - configurable - intervalle fixe ou multiples (jusqu'à 8 intervalles multiples)
Pile : 6 ans – remplaçable en usine
Profondeur : 30 mètres de -20° à 20°C
You might also like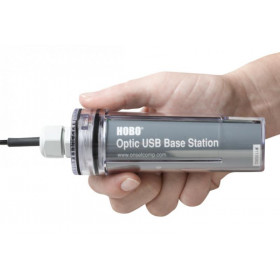 €169.00
(€140.83 VAT excl.)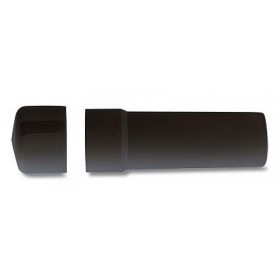 €30.00
(€25.00 VAT excl.)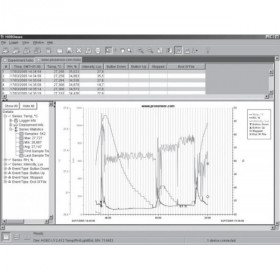 €129.00
(€107.50 VAT excl.)
10 other products in the same category:
No customer reviews for the moment.