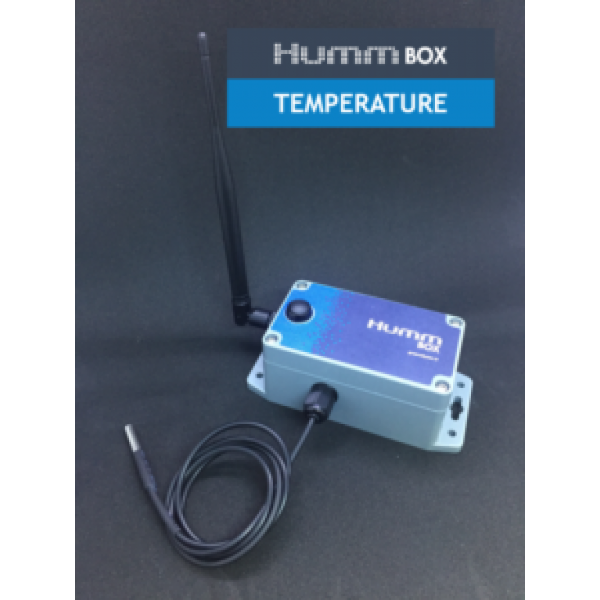 Sigfox connected temperature sensor
€274.00

(tax incl.)

(€228.33 VAT excl.)
HummBox Temperature est un capteur de température connecté pour une surveillance de la température de l'air ou d'un liquide.
HummBox Temperature est une solution pour le monitoring de la température de l'air ou d'un liquide notamment pour les commandes thermostatiques ou encore les systèmes industriels.
Pour une mesure de la température de l'air, nous conseillons de mettre la sonde de température sous un abri anti-radiation.
De par sa faible consommation énergétique, sa facilité d'évolution et son faible coût, HummBox Air Outdoor permet d'effectuer des mesures fiables en temps réel à bas coût. Les mesures sont communiquées via les réseaux Sigfox ou Lora à intervalle régulier sur un Cloud. 
Une interface web est accessible pour consulter les données en temps réel ou archivées. Cette interface permet également la programmation d'alertes SMS/E-mail. 
Aussi une API est mise à disposition pour intérroger le Cloud et connecter vos flux de données à des applications tierces. 
Un abonnement annuel est nécessaire pour l'utilisation du capteur : Abonnement annuel 
Caractéristiques techniques
Capteurs :
Température de l'air 
Plage de mesures : -55 à 125°c
Précision : ± 0.5°c entre -10 et 85°c
Bouton poussoir 
Mesure et changement de configuration instantané par bouton poussoir 
Application web et mobile : 
Tableau de bord et indicateurs : indicateurs interactifs d'analyse de la température : Plages de données et moyennes par jour, semaine, mois, ... 
Carte : visualisation cartographique des seuils d'alerte
Alerte :

Gestion des seuils 
Alerte par SMS / E-­‐mail

Interopérabilité : connecteur multi service
Device management : 
Configuration et inventaire des Hummbox
Calibration sur le Cloud 
Diagnostic des problèmes sur les Hummbox
Gestion des droits d'accès 
Boitier connecté :
Boitier et sonde étanche IP65
Liaison radio Sigfox ou LoRa
Antenne interne (externe en option) 
Alimentation : Batterie 3.6 V , 2 450 mAh
Système de fixation par vis ou collier de serrage
Dimensions : 115 x 65 x 55 mm
Poids : 200g
Options : 
Batterie C pour extension d'autonomie (5 ans pour une mesure toutes les heures)
Miscellaneous

Size

Weight
You might also like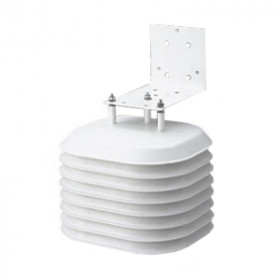 €89.00
(€74.17 VAT excl.)
5 other products in the same category:
No customer reviews for the moment.