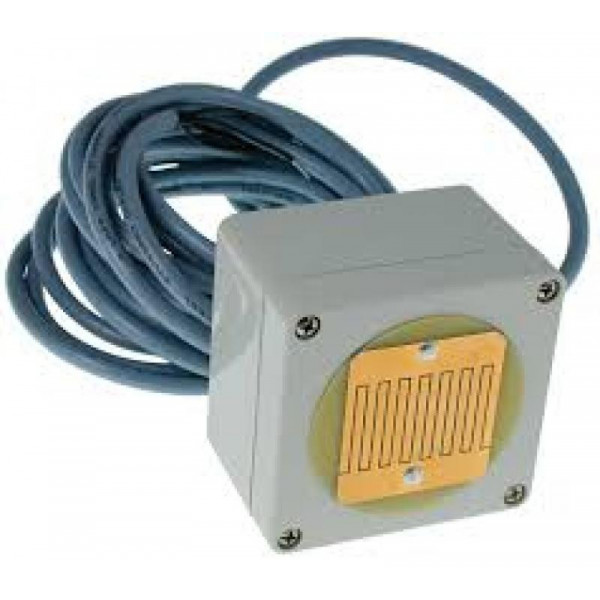 Rain sensor with integrated heater

€156.00

(tax incl.)

(€130.00 VAT excl.)
Le capteur RB-RW est un détecteur de pluie avec chauffage intégré en alimentation 24V, sortie tout ou rien (par contact inverseur).
Ce détecteur de pluie permet la détection de pluie ou de neige. Il est également utilisé dans la GTB (Gestion Technique du Bâtiment), la surface du capteur réagit aussi bien à la pluie qu'à la neige. 
Ce capteur est muni d'un système de chauffage intégré, ce qui empêche le givrage et accélère le séchage de la sonde une fois mouillée. 
Voici quelques domaines d'application du capteur RB-RW2 : 
La GTB
La domotique
Les jardins
L'agriculture 
Sortie : Tout ou rien (TOR par contact inverseur)
Caractéristiques techniques
Spécifications techniques : 
Alimentation : 24 V AC/DC 3A
Pouvoir de coupure du relais : max 230 V AC/3A
Consommation : Environ 2.5W
Diamètre de la sonde : 60 mm 
Temps de réponse à l'enclenchement : Environ 2 secondes 
Temps de réponse au déclenchement : Après séchage
Raccordement : câble de 3 mètres
Type de câble : OLFLEX ROBUS 210 (couleur noir) 4 ou 5 x 0.5 mm²
Dimensions : 80x82x55 mm
Poids : 0.650 Kg
Couleur du boîtier : Gris clair 
Indice de protection environnementale : IP65 
Miscellaneous

Measure

Output

Tout ou rien (TOR)
1 other product in the same category: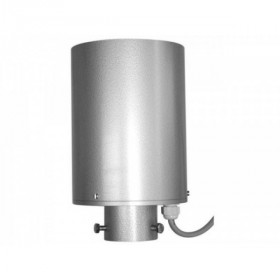 €2,627.00
(€2,189.17 VAT excl.)
No customer reviews for the moment.