New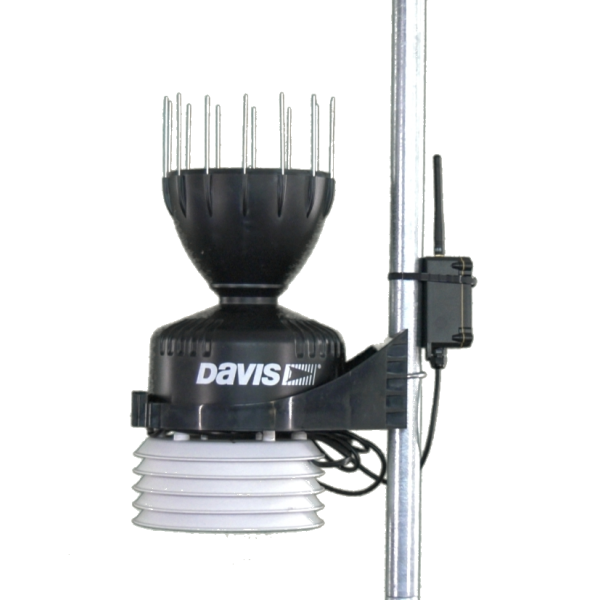 LoRaWAN combined rain gauge and thermohygrometer

€539.00

(tax incl.)

(€449.17 VAT excl.)
Delivery in 1 to 5 days in Europa
The THRLORA sensor measures the air temperature, the relative humidity and the rainfall and emits its measurements over the LoRaWAN network.
The THRLORA sensor gives you a measurement point of three parameters: air temperature, relative humidity and rainfall. No electricity or connection is required, although you will need a LoRaWAN network available. In France, the data can be made available to you on our Meteodata platform. The Meteodata+LoRa yearly subscription includes the connectivity and the access to the Meteodata platform where data can be consulted and downloaded. The first year of subscription is offered with the THRLORA.
The THRLORA is available in two variants depending on the planned installation: with a support for a mast of diameter 30-50mm or without, for an installation on a preexisting support. The anti-radiation shelter also comes with multiple installation options available.
Temperature

Measure

Temperature

Units of measurement

°C

Resolution

0.01°C

Accuracy

+/-0.2°C

Measuring range

-40 .. +80°C

Drift

inf. 0.03°C/an

Humidity

Measure

Humidity

Units of measurement

%

Resolution

0.01%

Accuracy

+/-2%

Measuring range

0 .. 99.9%

Drift

inf. 0.25%/an

Rainfall

Measure

Rainfall

Units of measurement

mm

Resolution

0.1mm

Accuracy

+/-0.2mm
You might also like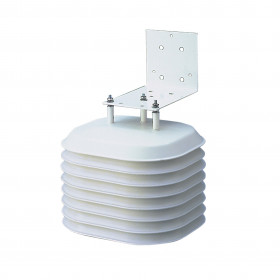 €348.00
(€290.00 VAT excl.)
€90.00
(€75.00 VAT excl.)
€399.00
(€332.50 VAT excl.)
10 other products in the same category: