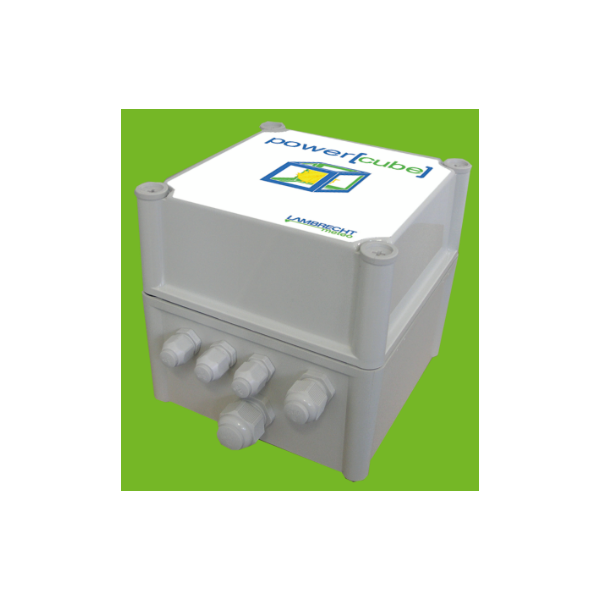 Power pack power[cube]

UV- and weather-proof power supply to power all Lambrecht sensors and dataloggers
The power[cube] can be used to supply 24VDC to Lambrecht sensors and dataloggers from the mains. It's UV- and weather-proof.
Three different options are available, depending on the maximum power available: 150W, 240W ou 480W.
The met[LOG] datalogger can be sold as a kit alongside with the power cube, and optionally a WiFi router. Details are on the met[LOG] product page.
Miscellaneous

Power supply

90 - 264Vac at 47 - 63Hz

Size

about 190 x 190 x 190mm

Operating temperature

-20 - +60°C

Output

24Vcc (24-28V)

Storage temperature

-40 - +85°C

Maximum power

150W / 240W / 480W (depending on the version)
You might also like