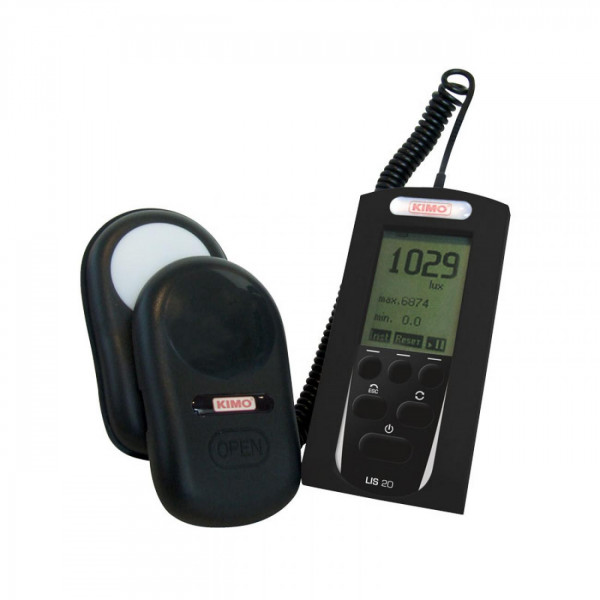 Luxmeter hand-held LX100

€529.00

(tax incl.)

(€440.83 VAT excl.)
The LX100 portable light meter is designed to measure illuminance.
This luxmeter measures illuminance in lux or foot-candles with an accuracy of 0.1 lux for measurements below 10 lux and with an accuracy of 1% for measurements from 10 lux to 150,000 lux maximum.
Instantaneous display of illuminance for spot measurements.
Over a timed measurement period: display of the Max / Min values of the illuminance; calculation of the average value of the illuminance
In addition: Pause function: eliminates any unwanted parasitic illumination; non-representative and simply memorises a point result on the screen; Relative illumination function: measures the impact of adding or removing a light source in relation to a reference illumination value.
Backup of measurements in the event of an unintentional shutdown of the device or a power failure
The device is equipped with an incidence correction device.
Supplied with : 
1 LIS30 housing with silicon photodiode sensor and glass correction filter
1 carrying case
1 set of 3 LR3-AAA batteries
1 calibration certificate
1 technical manual
Miscellaneous

Measure

Luminosity

Power supply

3 batteries 1.5V type LR3-AAA

Size

120 x 58 x 34 mm

Weight

185 g

Power supply autonomy

72 hours

Operating temperature

0 to 50°C

Storage temperature

0 to 50°C

Light intensity

Units of measurement

Lux, fc

Measuring range

0 to 150 000 Lux
2 other products in the same category: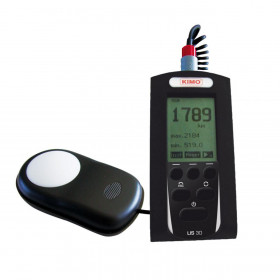 €1,009.00
(€840.83 VAT excl.)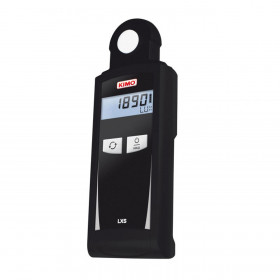 €299.00
(€249.17 VAT excl.)