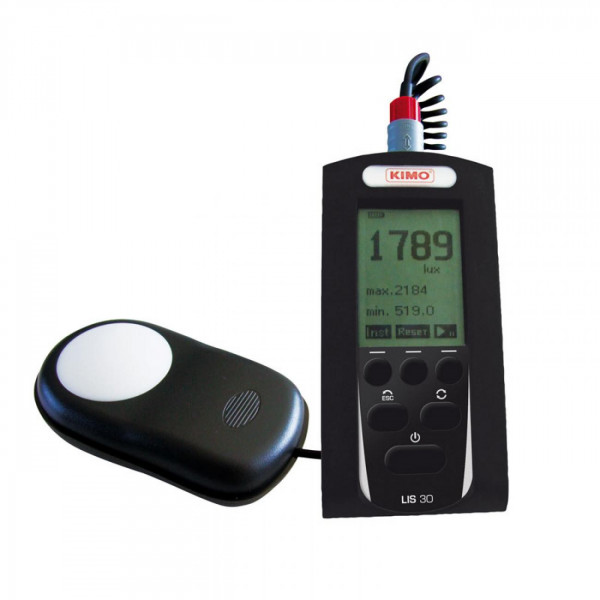 Hand-held light meter with datalogger and LIS30 software

€1,009.00

(tax incl.)

(€840.83 VAT excl.)
The LIS 30 portable light meter is designed to measure illuminance. It allows the recording of measurement campaigns and software processing on a computer.
The LX200 light meter allows for simple, at-hand measurement of brightness. The features are numerous: 
Instantaneous illuminance: Display of instantaneous / maximum / minimum values.
Relative illuminance: Allows a measurement relative to a reference point for the quantification of a luminous contribution or a decrease in illuminance.
Evolution of illuminance as a function of time: Storage of the temporal evolution of illuminance for monitoring ambient conditions.
Illuminance mapping - spatial representation: Coloured representation according to the levels obtained for printing a report (on a PC type computer).
Uniformity: Calculation of the min / avg ratio to determine the uniformity of the illuminance at the workstation according to the standard*.
Delivered with LLX200 software: Data processing software allowing the processing and printing of reports.
General information
Measurement range: 0.1 to 200,000 lux 
Relative illuminance
Uniformity: calculation of minimum / average ratio for determination of illuminance uniformity
Instantaneous illuminance
Illuminance mapping
Calibration certificate and LLX200 software
Delivered with : 
1 LX200 housing with silicon photodiode sensor and glass correction filter
1 storage and transport case with protective foam
1 set of 3 LR3-AAA batteries
1 calibration certificate
1 technical manual
1 LLX200 software
Miscellaneous

Measure

Luminosity

Measuring range

0 to 200 000 lux

Power supply

3 batteries 1.5V type LR3-AAA

Size

120 x 58 x 34 mm

Weight

185 g

Power supply autonomy

72 hours

Operating temperature

0 to 50°C

Storage temperature

0 to 50°C
2 other products in the same category: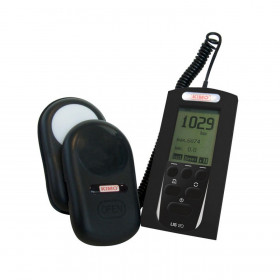 €529.00
(€440.83 VAT excl.)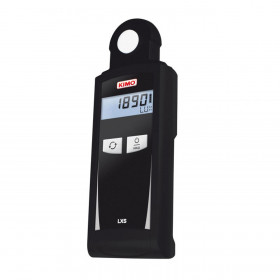 €299.00
(€249.17 VAT excl.)