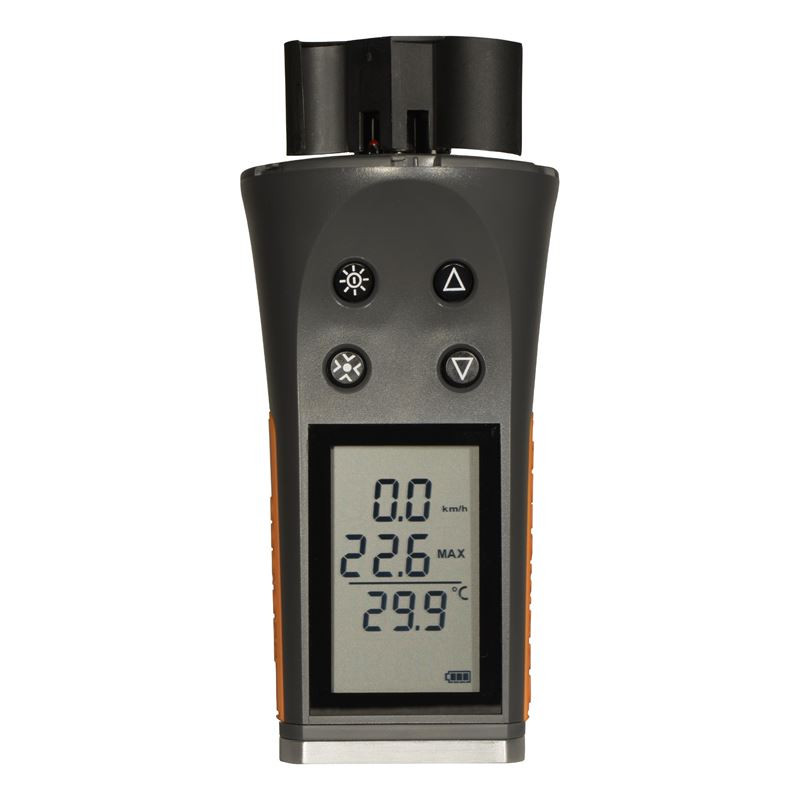 Skywatch Meteos Anemometer

€77.00

(tax incl.)

(€64.17 VAT excl.)
Anemometer-thermometer with Ø 54mm propeller. Measures ambient and wind chill temperature in addition to wind speed compared to the Skywatch® Eole model.
The Skywatch® Meteos Anemometer has a large, easy-to-read display. 
This makes it perfect for discovering wind strengths.
This hand-held anemometer has a large 54mm propeller to accurately measure wind strength without worrying about direction.  It also has a thermometer that displays the ambient temperature as well as the wind chill.
It is powered by 2 replaceable LR6 batteries. The Skywatch® Eole has an aluminium base and is very durable.
A thread (1/4") is present on the bottom of the anemometer to attach it to a camera tripod.
The display is backlit. A cap protects the propeller when the anemometer is at rest.
As an option, we recommend the protective pouch.
Data displayed:
Instantaneous wind speed
Maximum wind speed
Average wind speed (3s to 24h)
Instantaneous temperature
Maximum temperature
Average temperature (3s to 24h)
Minimum temperature
Temperature felt
Miscellaneous

Measure

Wind speed ; Wind gusts ; Temperature

Power supply

2 x LR6 replaceable batteries

Size

ø65mm x 155mm

Weight

235g

Power supply autonomy

several years in regular use

Protection

Immersion-proof

Wind

Units of measurement

km/h, mph, m/s, fps, knots and Beaufort

Resolution

to the tenth until 99.9, then to the unit

Accuracy

+/- 3%

Measuring range

2 to 150 km/h

Temperature

Units of measurement

°C, °F

Resolution

0.1

Accuracy

± 0.2° at 20 °C

Measuring range

-40°C to +80°C
You might also like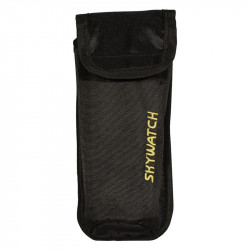 €13.00
(€10.83 VAT excl.)
10 other products in the same category:
No customer reviews for the moment.